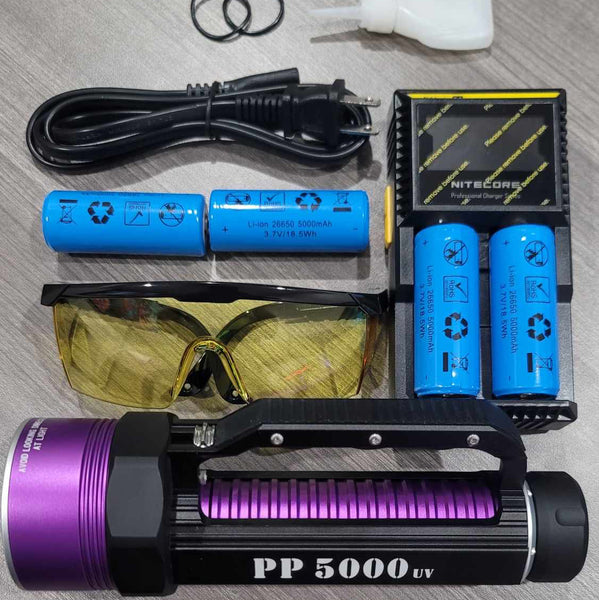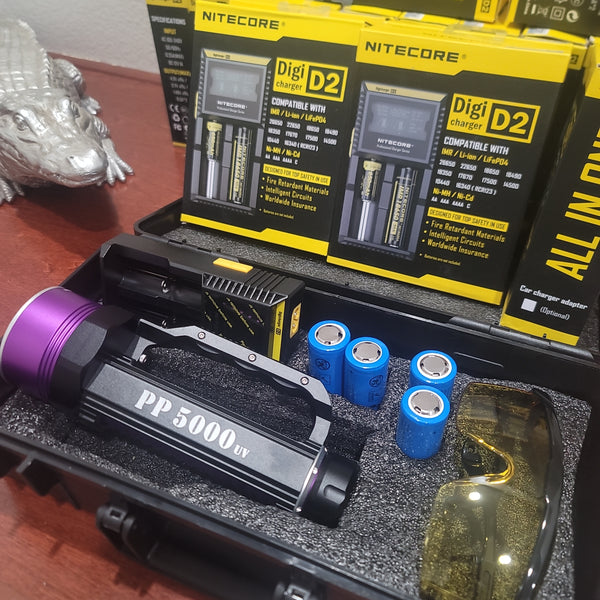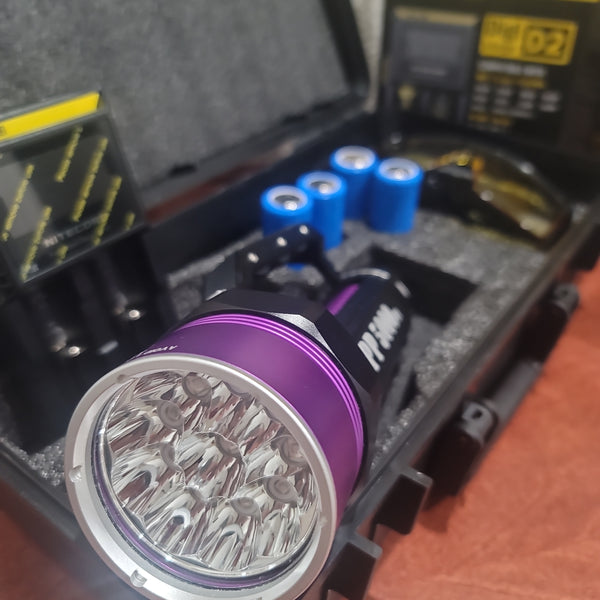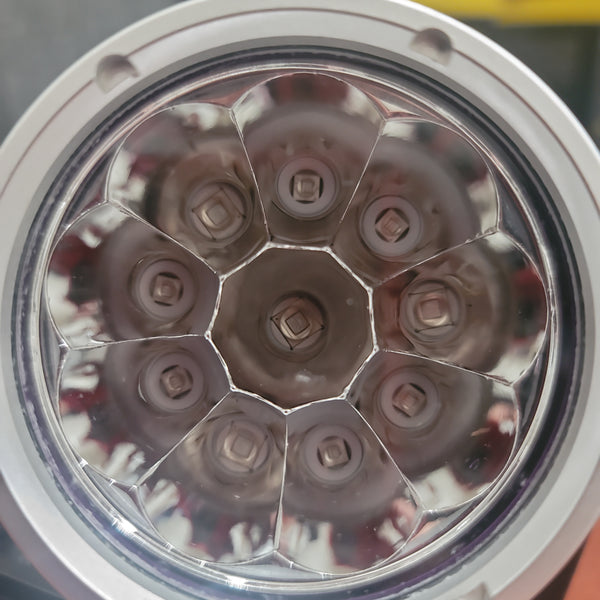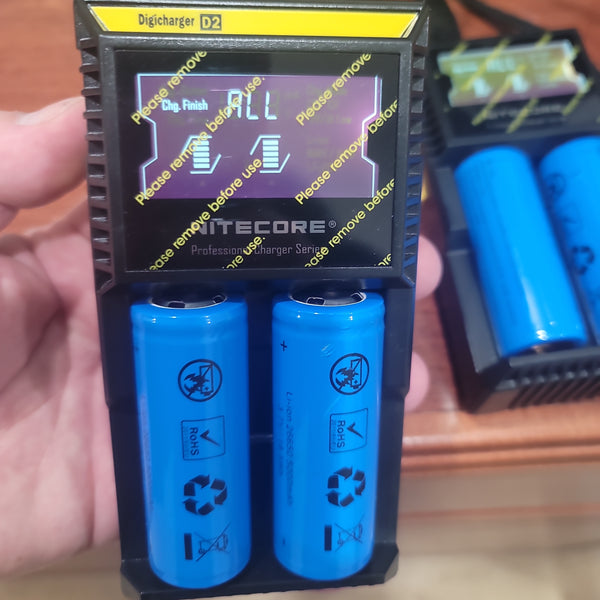 PP5000 URINE DETECTION LIGHT KIT
Regular price
$379.00
Sale price
$300.00
---
Highest Power Urine Detection Flashlight available. PP5000 is 5 times more powerful than any UV flashlight on the market. For professionals only. ** Do not look directly at light source. This UV light is custom made for Army Chemical using 10 HIGH POWER LEDs consisting of (6) 395nm LEDs and (4) 365nm LEDs. This combination makes pet urine glow NEON GREEN and makes it extremely visible to you and your customers.....EVEN IN BRIGHT/SUNNY ROOMS   This light is only sold on Army Chemical website. Beware of cheap knockoff look-a-like flashlights with only 4 or 6 LEDs. Those lights are made with cheap Chinese LEDs.
Kit includes:
PP5000 UV Light 
Rechargeable batteries (2 x 26650)
**Bonus 2 additional batteries if you promise to post a video using PP5000 in a Facebook cleaning group
*NEW* Nitecore digital charger 
UV protection glasses
Plastic box
6 month warranty 
*LIMITED TIME ONLY*
**FREE SHIPPING RIGHT NOW**
The ultimate urine detection light
Fantastic urine detection light at an awesome price. Emphasizes to clients your commitment to solving their pet odor issues. Thanks for having such pride in manufacturing a truly fantastic inspection tool for the professional textile cleaner and restorer. Doug Heiferman 30 year industry veteran. IICRC approved instructor/ educator and consultant to the trade.
Best uv light!
Love the case and the Xtra batteries. Every carpet cleaner needs this on there truck.
R
Ron Werner. Happy Carpet Cleaners
PP5000 Urine detection light lives up to the hype
If you're like me you see these products marketed, all the claims etc, and then you buy it and you're literally saying, Oh crap! The two meanings, 1. its crap, and 2. I fell for the marketing again.
Well, I bought this UV light after it being on the market for well over a year. Saw another cleaner making a post about it and decided to try it. I'll tell you honestly, it is not crap. The light is physically heavy, its got some good weight to it, its solid. I was told its good to 300ft submerged.
And it sure lights up the urine, even in a room that has a lot of daylight in it. Now, in direct sunlight, no, but in indirect sunlight urine spots still pop.
And I like that it isn't a tight beam of light, it fans out over a larger area.
I also plan to use it for spot removal. ie for a curry spot, apply some Proxi and put the light over it, within a minute or so the curry spot will be gone.
Very glad I bought it. Thanks Army Chemical
Pp5000
First one worked so well purchased a second for another truck
Great with glasses on. I'd prefer a very powerful 365nm
Great with glasses on. I'd prefer a very powerful 365nm only